Fitness Classes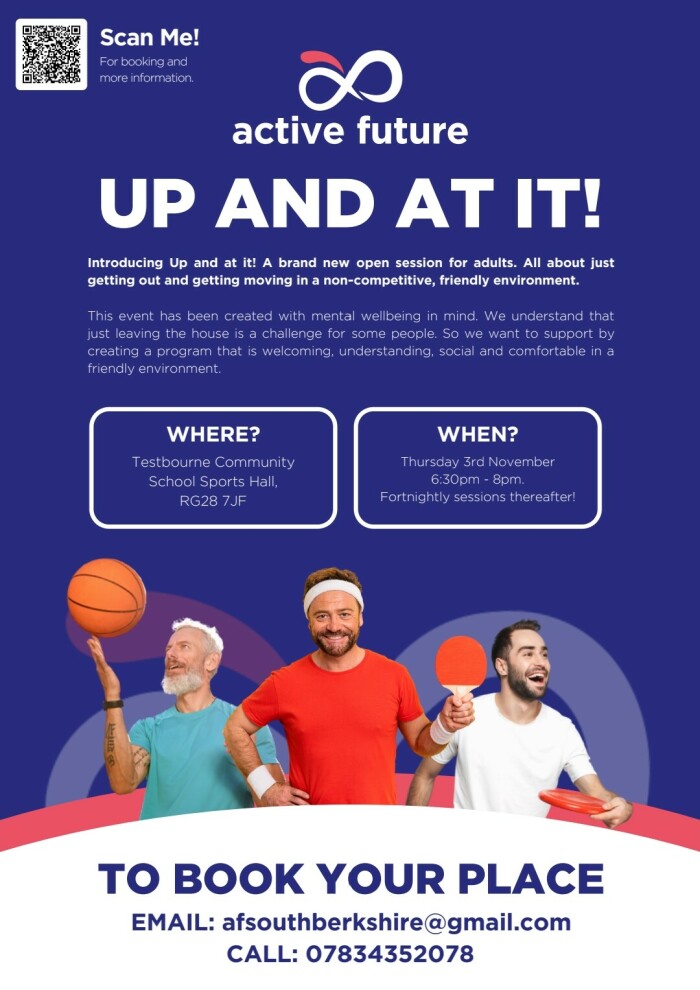 Brand new Men's sports sessions focused on mental wellbeing is now live!
Am very proud to be launching UP AND AT IT! at Testbourne Community School Sports Hall, Whitchurch on Thursday 3rd November 6:30pm - 8pm. Fortnightly sessions thereafter.
To Book Use Link Active Future


It's workout Monday "A workout suitable for all levels of fitness"
Monday 7-7:45pm – The Theatre Hall, Testbourne Community School Whitchurch.
Want to hear the music and workout without feeling out of place
Pre-booking essential. All places are on a first come basis and only secured on receipt of payment & health questionnaire.
New members first class £5* or if you want the full experience on the first night £10 - £5 class cost & £5 for your own reusable glowsticks.
Wednesday 6:00pm - 7:00pm Fitness Boot Camp
Please contact Rod Sayers on Gym@testbourne.school for more details. This course is free of charge for Testbourne School Gym Members.
Tuesday 7:30pm - 8:30pm
Yogamaniac run by Sam Lee 07884384399 "Creating little bubbles of bliss"
Come and join Testbourne's new Table Tennis Club 
Starting Wednesday 30th November at 9pm at Testbourne Community School's Dance Studio 
Please contact Carole Rice on 07743308066 or email cmr76dnr@gmail.com for more information. 
Learning Through Play
"We give your children a positive introduction to sport by teaching high quality football skills in a friendly, pressure-free environment."