Wellbeing
At Testbourne Community School we take the time to look after our mental wellbeing.
There are regular opportunities during tutor time to discuss any issues and concerns and we now have a mental wellbeing section for students on SharePoint.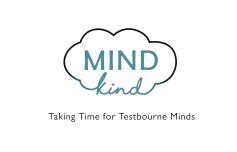 In this section, pupils will find: a feel-good playlist; staff mental wellbeing profiles and useful links and resources to help support their mental wellbeing. 
 We want to encourage students to be `Mind Kind` - that is being kind to themselves and ensuring they have the tools to help them deal with any situations and feelings they may face.  The concept behind `Mind Kind` is also about being kind to each-other and supporting the Testbourne community to have a positive mental wellbeing.
Fearless by Liam Hackett
Fearless is a go-to guide for being your best self from the founder of anti-bullying charity Ditch the Label. This book helps you find the confidence to break free from labels and stereotypes to be your true self. Includes interviews with inspirational people such as body positive activists, disability campaigners and those who have defied society's gender stereotypes.
Mrs E Bates